This blog is the gift that keeps on giving, no? I like to think so.
I started off my lil' extravaganza on Tuesday with a
Love, Cortnie
giveaway (To enter, click
here
! It ends next Tuesday 10/30, so don't miss out). Remember, the last two weeks of October will be filled with giveaways. *sings in Jessie Spano's voice* "I'm so excited! I'm so excited!
I'm...so...scared.
"
Next up:
8-Vintage
!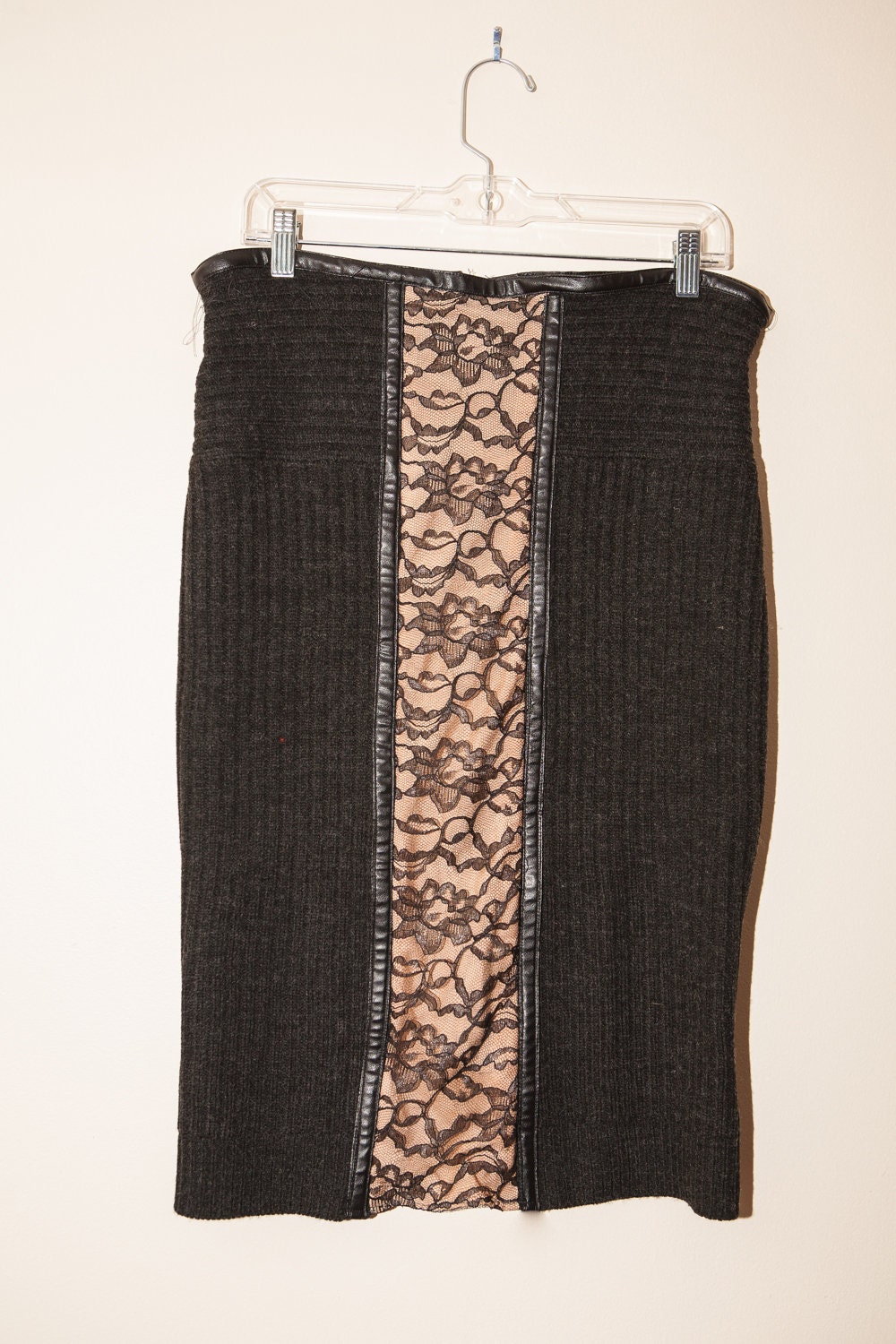 Reconstructed Sweater and Lace Skirt
8-Vintage
is an online boutique that specializes in
reconstructed vintage and fine vintage apparel
. Behind this brand are two very stylish ladies -
Denisio
and
Krystin
(Do yourself a favor and check out their personal blogs.) Shortly after meeting each other for the first time late last year, they bonded over their love for all things creative and vintage. And that's how 8-Vintage was born. Another cool fact about 8-Vintage is that they offer in-house tailoring and custom reconstruction services. So, that means if you have an item in your closet that you feel needs some new life, 8-Vintage can help you come up with creative ideas. A skirt that might look fantastic with some leather side panels? 8-Vintage is here for that. A blouse that could look better sleeveless and maybe adding some studs? 8-Vintage at your rescue.
I will be giving out a $25 8-Vintage Gift Certificate to one of my HPS readers!
Awesome, right? This certificate can be used towards an item in their online boutique or a custom reconstruct. To enter all you have to do are the following: 1) Leave name and e-mail or Twitter handle in the comment box. 2) Follow 8-Vintage on Twitter. 3) 'Like' 8-Vintage on Facebook. 4) Extra credit - Tweet about the giveaway.
a Rafflecopter giveaway
That's it! Winner will be announced next Thursday 11/01.
Good luck!